Team Format — Sept. 8-10
Format will be "two net low ball" of the team (4 amateurs, 1 pro) with  the amateurs using 85% of their current handicap. Prizes will be awarded to the top 5 teams in each flight. Both "low gross team skins" and "low net team skins" games will be held each day. The skins entry price is included in the tournament entry fee. The entire field will compete for team calcutta.
Professional Competition — Sept. 8-10
Two Day Stroke-Play Competition. Cash prizes will be awarded to the top 14 players for a total purse in excess of $16,000. Additionally, a Senior Champion will be determined from the field of professional golfers age 50 and over. The top three players will be awarded prize money in the Senior Division. Senior Professional players are eligible to compete for prize money in either professional flight.
Cherokee Strip Horse Race — Sept. 8
Format will be two amateur players per team participating in an alternating shot competition. Ten teams will compete in each flight. One team will be eliminated per hole based upon the highest team score for that hole. In the event of a tie, the team partner not holing out will compete in a chip-off to determine which team is eliminated. Prizes will be awarded to the top three teams in each flight.
Cherokee Strip Mule Race — Sept. 8
Format will be one professional player paired with an amateur player or two amateur players paired per team participating in an alternating shot competition. A maximum of ten teams will be allowed in this event. The prize money increases throughout this nine hole event. No teams are eliminated in this event and the winner take all on each hole.
The Ponca City Country Club
The PCCC Golf Course was originally designed by legendary architect Perry Maxwell in the 1920's. Improvements have been made throughout the years by other notable designers such as A.W. Tilllinghast and Don Sechrest, as well as local professional Bill Oliver. Simply stated, if you enjoy rolling terrain with tree-lined doglegs, you will love this course.
1101 North Pecan, Ponca City, OK 74604
580.762.4413
Wentz Memorial Golf Course
The Wentz Memorial Golf Course was opened in 1953 and designed by Floyd Farley. The course is nestled on the east side of Lake Ponca in Ponca City and features 125 acres of trees and rolling terrain. Dubbed by the people of Ponca City as "the great meeting of lake and trees", the course connects rolling, tree-lined doglegs with beautiful, sweeping views of Lake Ponca. The course bounds through a daring lakescape before giving way to the understated natural beauty and brawn of the famous Osage Hills.
2928 L A Cann Dr, Ponca City, OK 74604
580.767.0433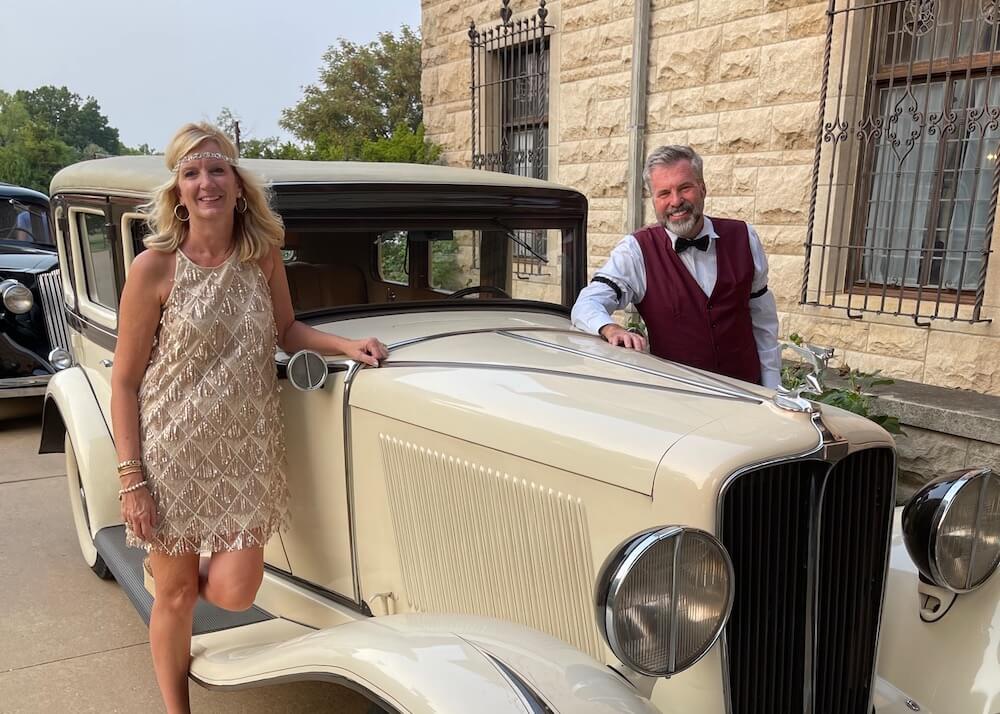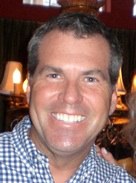 David Kinsinger — Chief
"The Cherokee Strip has been a part of my life since my early childhood. I initially fore caddied in the tournament, then later actually caddied for the pros. During college, I always returned to Ponca City to work in the golf shop during the Strip. In the early 90s, I started playing in the tournament with my father. I am now honored to be able to work as part of the staff for this wonderful and historic event."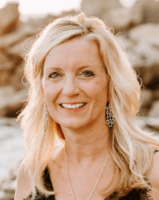 Cynthia Wilson — Chief and Treasurer
"For me, planning the Cherokee Strip is about three things — first and foremost, it's about raising money for the Opportunity Center, which is a truly great organization. Second, it's my goal to continue the legacy of a fair and yet competitive golf tournament on a beautiful and historic golf course. And last, but certainly not least, it's about throwing one heckava good party! This year's Cherokee Strip will be bigger and better than ever! So put your party pants on and be there!"